A couple months ago my flying buddy Gary picked up a Hangar 9 Carbon Cub 15cc ARF that someone else had begun assembly on. After he had done a bit more work on it he decided it wasn't for him so I acquired it in turn. I have always thought it was a beautiful airplane and wanted one so while I'm not sure how good a flying craft it will be, I decided to give it a go.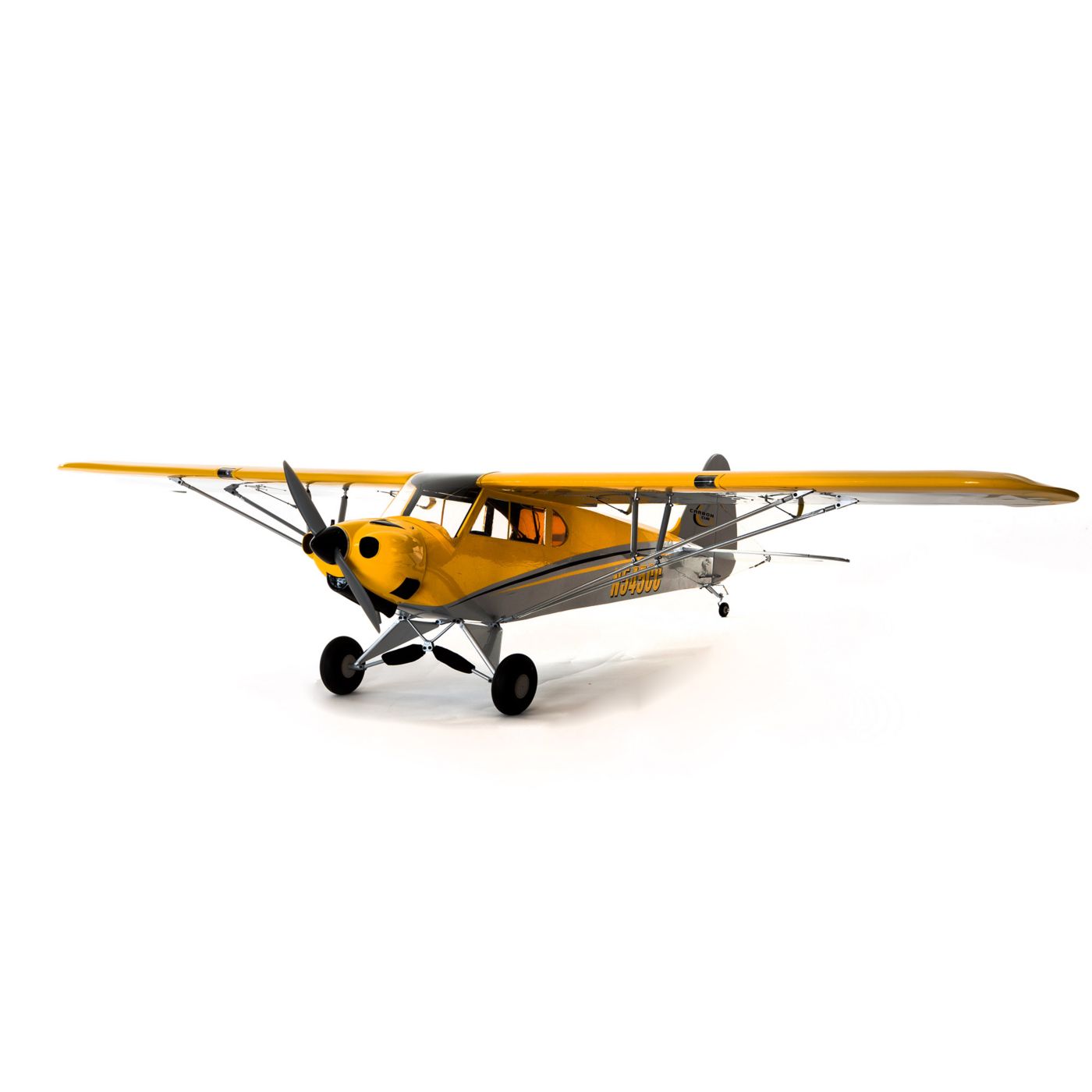 First, I had to decide what I would power it with. For me that was an easy decision. I doubt I will ever have another glow engine… expensive to run and messy. Other than having good memories that pop up when I smell hot glow fuel, there's just no good reason I can think of to put one on an airplane these days. I may do another gas powered RC airplane one day, but not glow. It doesn't hurt that I happen to have a slightly used Power 60 and 100A Castle ICE sitting in a drawer. Decision made, I started going through the manual and deciding what still needed doing to get it flying.
In addition I needed to go over the airplane and see what the previous owners had done that might need some attention. I also started researching the airplane online and noting what I might want to add or modify. So far I'm still not quite to full flight status! Like most of my builds, this one has been interrupted, delayed waiting on some parts or just to give me time to decide how I wanted to do things, and has taken about 10 times as long as the manual suggests! I'll start to add some articles soon detailing the changes/issues and challenges I've had getting the Cub ready to fly.